Confession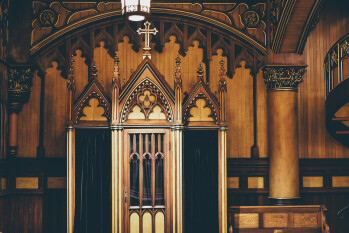 Scheduled Confessions are available on Wednesdays from 5 PM -6 PM and on Thursday evenings from 6 PM -7 PM.
Anointing of the Sick and Viaticum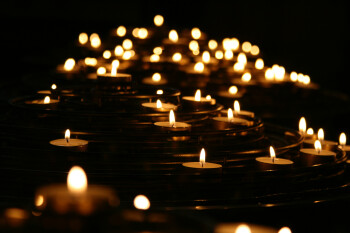 How is this sacrament celebrated?
The celebration of this sacrament consists essentially in an anointing with oil which may be blessed by the bishop. The anointing is on the forehead and on the hands of the sick person (in the Roman rite) or also on other parts of the body (in the other rites) accompanied by the prayer of the priest who asks for the special grace of this sacrament.
Further reading: CCC 1517-1519, 1531
What are the effects of this sacrament?
This sacrament confers a special grace which unites the sick person more intimately to the Passion of Christ for his good and for the good of all the Church. It gives comfort, peace, courage and even the forgiveness of sins if the sick person is not able to make a confession. Sometimes, if it is the will of God, the sacrament even brings about the restoration of physical health. In any case this Anointing prepares the sick person for the journey to the Father's House.
Further reading: CCC 1520-1523, 1532
What is Viaticum?
Viaticum is the Holy Eucharist received by those who are about to leave this earthly life and are preparing for the journey to eternal life. Communion in the body and blood of Christ who died and rose from the dead, received at the moment of passing from this world to the Father, is the seed of eternal life and the power of the resurrection.
Further reading: CCC 1524-1525
Counseling Information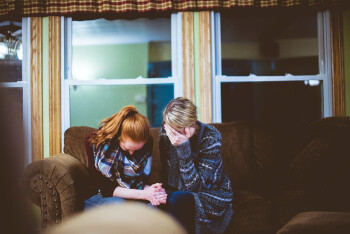 Counseling is Available at the Outreach Center (tele-counseling currently available) For more information you can contact Elizabeth Merrick, LCSW, Licensed Clinical Social Worker/Clinical Therapist Individual, Group, Teen, Marriage & Family Therapy ~ , (214) 923-4733.
Spiritual Direction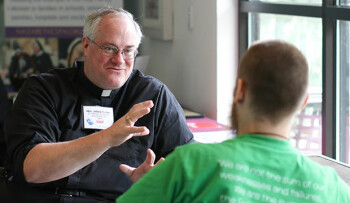 To request spiritual direction please contact the Parish office at 817-623-2418.
Stephen Ministry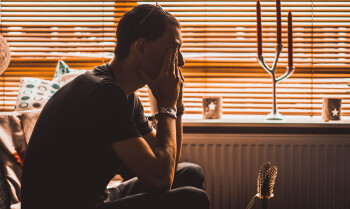 The Stephen Ministry is a national program that trains people to provide one-on-one, Christ-centered counseling and prayer in times of crisis or distress. Stephen Ministers go through an extensive training process that gives them the skills they need to lend an empathetic ear to people dealing with troubling life issues. Please contact Bob Parsons for more information 214-783-0909